IT'S ALL ABOUT
OUR GREEN VISION
Vision 30
DPD's journey in sustainable delivery continues with our industry-leading Vision 30 strategy which will see DPD commit to zero emissions delivery in 30 UK towns and cities, covering 25% of the UK population, by the end of 2023.

This strategy will see the delivery of 100 million parcels on our all-electric van fleet, compared with only 1.3 million in 2019.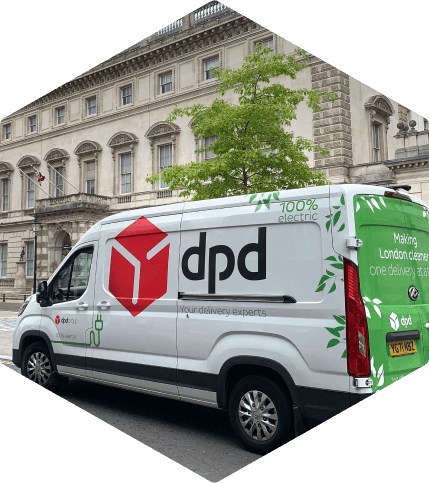 DPD trials robot deliveries
We've now started trialling robot deliveries in Milton Keynes.
The robots will navigate the city's traffic-free network to access residential neighbourhoods and will find their way to the delivery address autonomously.

Your customers will be able to track the robot's progress on a map and will be notified when it reaches their property. They will then use a code to open the secure compartment and access their parcel.
Find out about
the quality of
the air in your
postcode.
We are now monitoring the air quality around the country. Just another way in which we are keeping it Green!
Tell me more >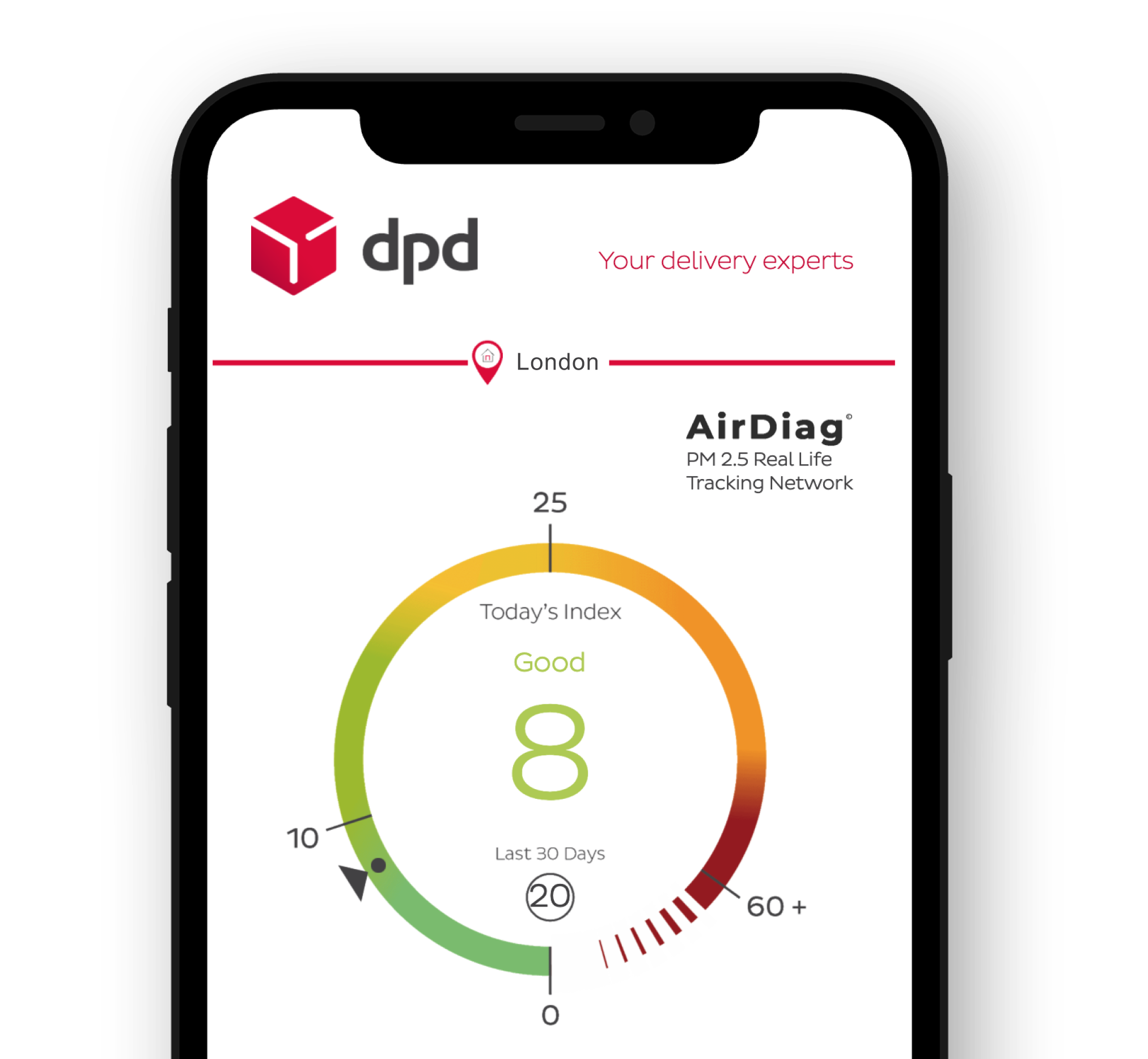 Did you know that
our
deliveries
are carbon
neutral?
By choosing DPD, you are making a real difference
Smart Urban
Delivery
DPD wants to deliver emission free in cities, so we're creating a network of all-electric micro-depots so that our all-electric vehicles are located closer to your customers. Shoppers will also get their next-day delivery in a cleaner, quieter and more sustainable way.
Changing the urban landscape
Changing the urban landscape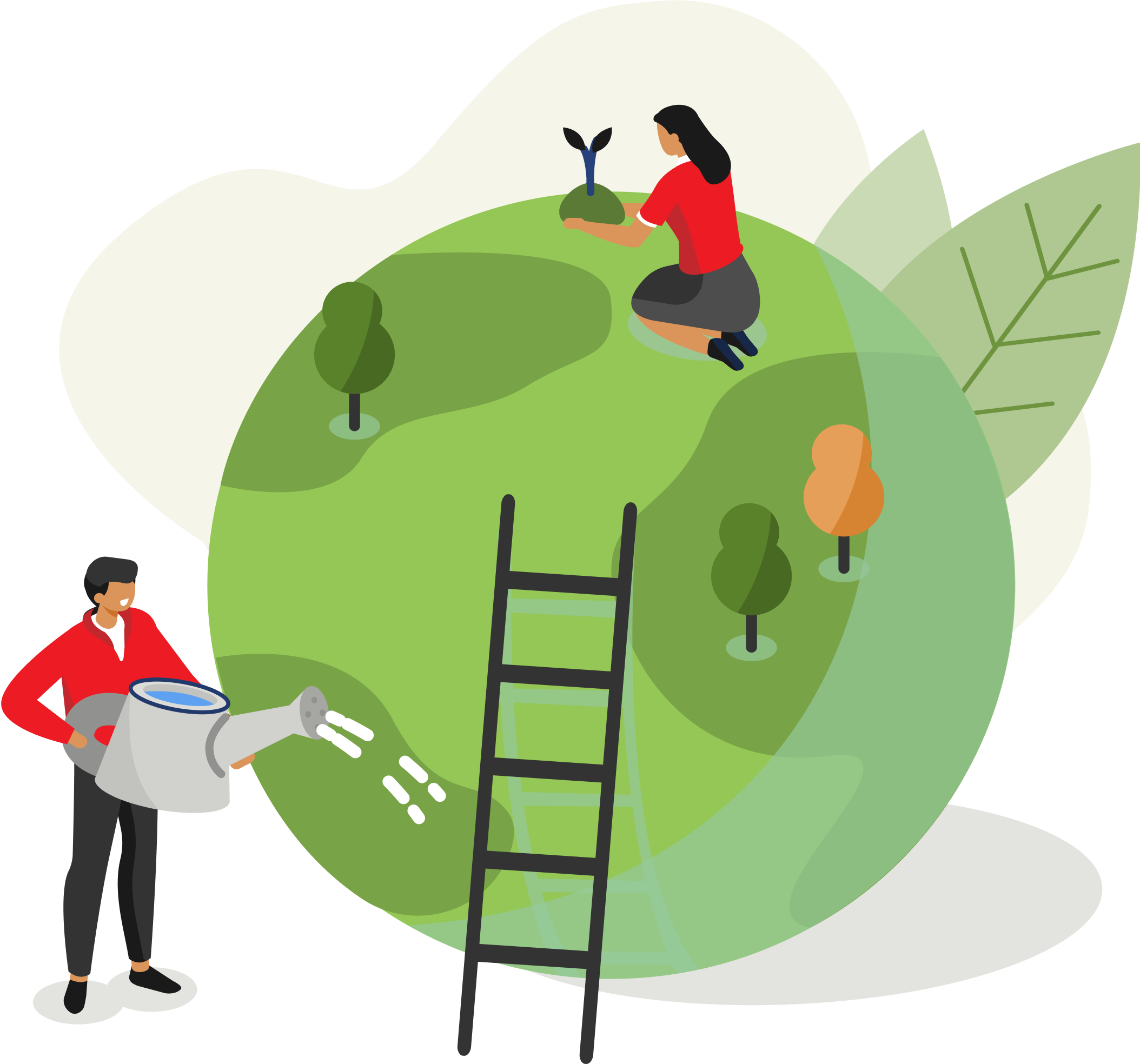 Be an Eco Superhero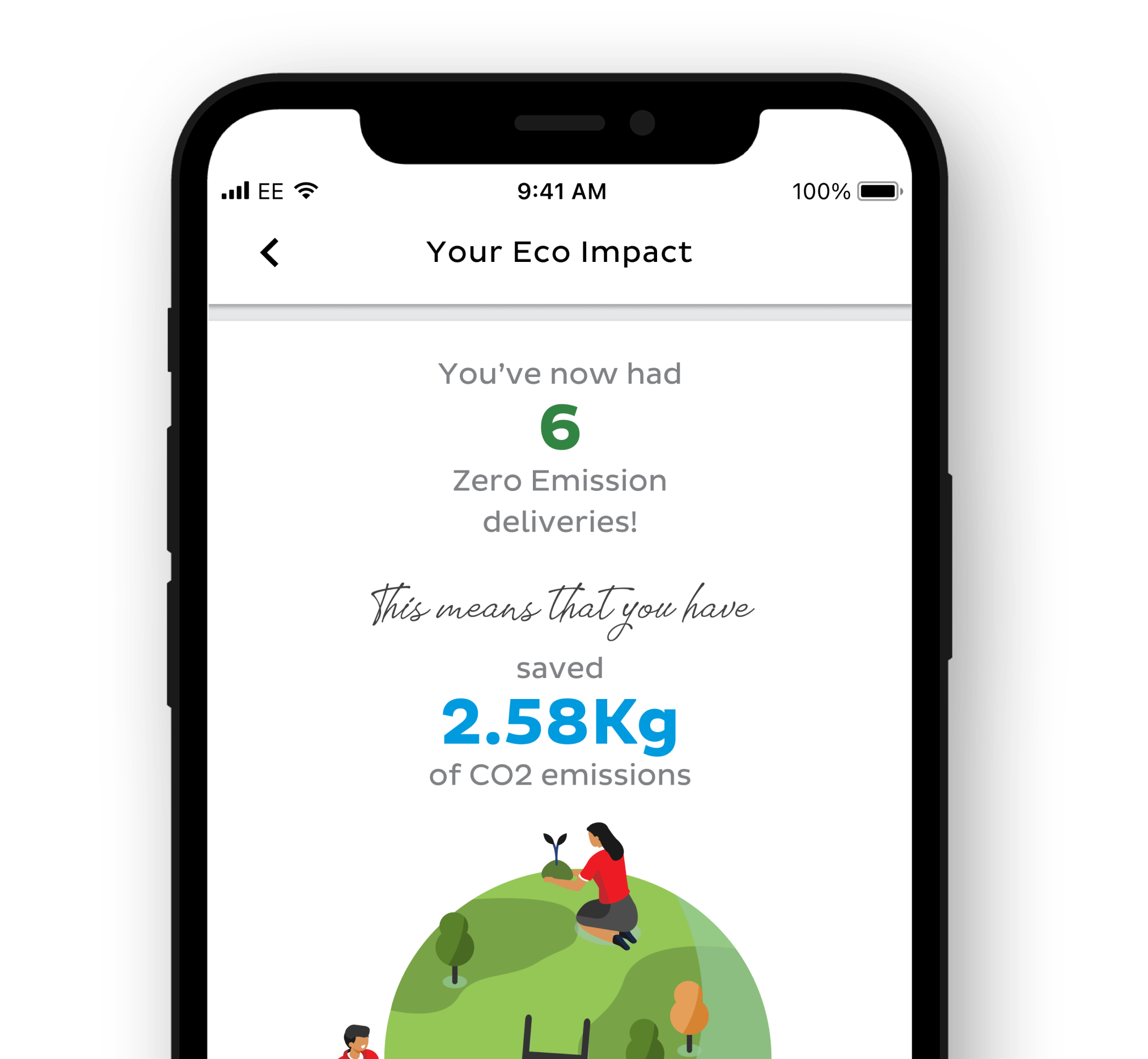 Go Zero.
Be a Hero
For every 10 zero emission deliveries we make to you, we will plant a tree with Treeapp in your honour. Be sure to check out your Eco Impact report in the DPD app to see your progress.
Be an Eco Superhero
Reuse, Reduce,
Recycle
Working with our customer ASOS we have launched a groundbreaking new service for their customers, whereby all clothing that's had its day can find a new home and be reloved - and we've got a carbon-free way to do it
The service is called ReLove and the unwanted clothes will be donated to five national charities who are all keen to work with us and make this a new way to breathe life into pre-loved clothing.
Wanna know more, click here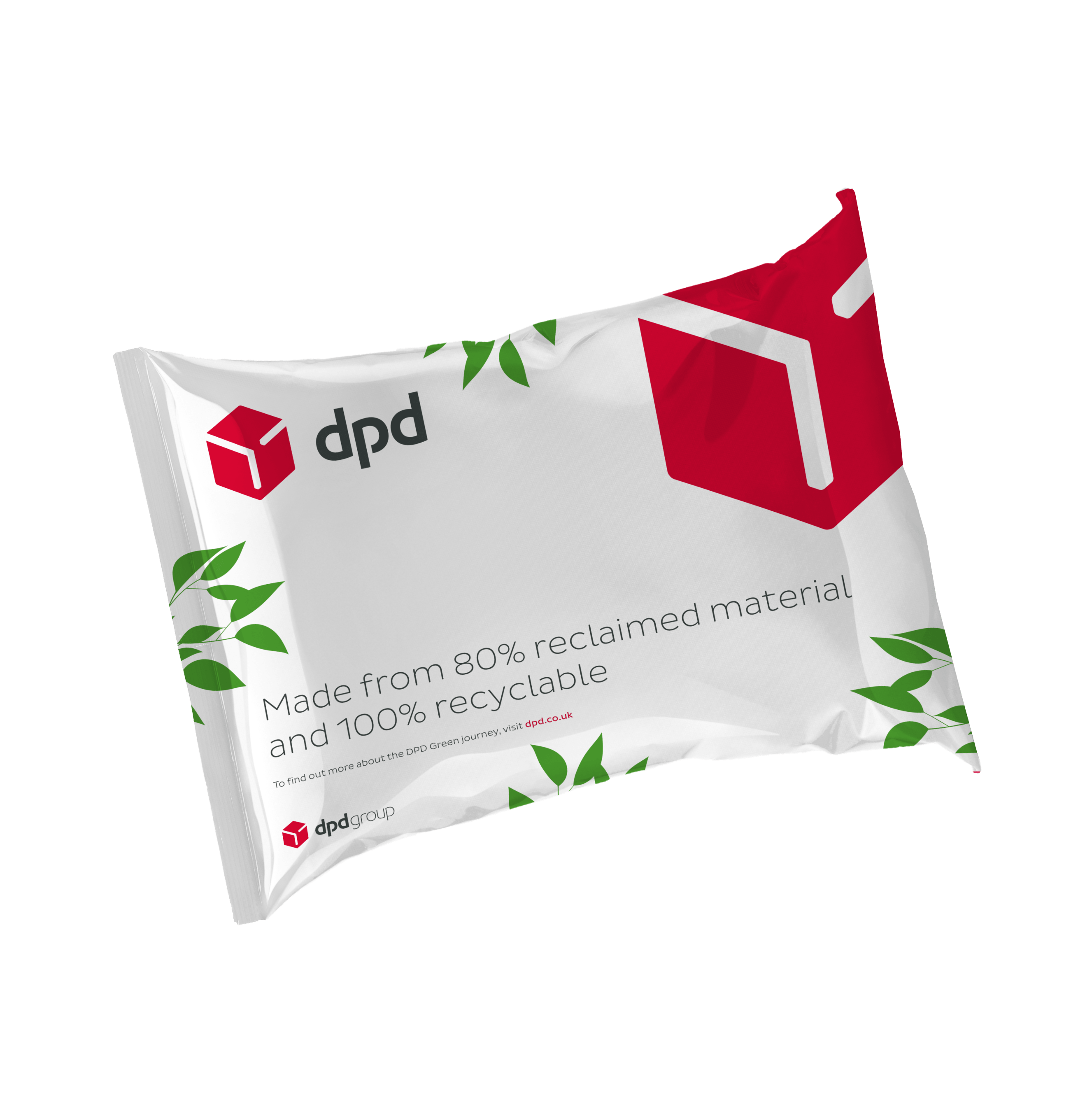 Our green
packaging
We're working with our customers to reduce the number of bags used. We have also made a major change to the bags themselves, which are now made from 80% reclaimed material and are 100% recyclable.
Recycling is very much our bag baby
DPD EcoLaunchpad
DPD is looking for companies that specialise in sustainable solutions to reduce carbon emissions in transport, delivery, and buildings for their first EcoLaunchpad.
The EcoLaunchpad will bring together experts in sustainability, technology, and innovation to develop and test new ideas that can help DPD further reduce its carbon footprint in the following areas:
Carbon Emission Reduction in Transport: Fleet Decarbonisation
Carbon Emission Reduction in Collection & Delivery
Carbon Emission Reduction in Buildings: 'Hub of the Future'
This partnership is a key step towards DPD's goal of reaching net zero by 2040.
Find out more here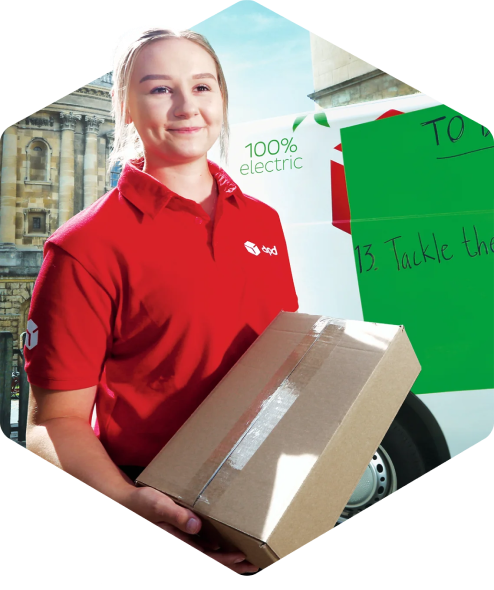 Find out more about DPD's approach to sustainability here